Voici une fiche sur la description d'une image en anglais.
Souvent, en classe, on attend des élèves une description suivie d'un commentaire.
Voici quelques expressions faciles pour avoir plein d'idées face à cet exercice :
1- Premièrement : présenter le sujet générale de ce qui est représenté sur l'image
The picture shows…

The scene represents…

The photograph was taken in… (where ?/ when ?)

We can see … (how many people ? / men / women…)
2 – Ensuite : et si on situait les personnes et les objets dans l'espace ?
There is… / There are …

next to / near

in front of ≠ behind

over ≠ under

in

on

between

opposite

at the top ≠ at the bottom

on the left ≠ on the right on the man's right

in the background ≠ in the foreground
3 – Puis : les actions des personnages
Toujours au temps BE + ING
Ex : the man is watching TV.
4 Les attitudes physiques
Toujours au temps BE + ING
Ex : the man is :
standing

sitting

lying

squatting

leaning (against…)
5 Vêtements et accessoires
He has got…

He is wearing…

He is carrying… (charge lourde : valise, carton…)

He is holding… (bébé, animal, jouet)

He has … in his hand / He has … in his right hand.
6 Sentiments : feelings
he looks…
happy ≠ sad, unhappy

angry

surprised

tired

excited

hungry

upset

in a hurry

Etc…
7 Le temps : the weather
It is sunny / cloudy / rainy

The weather is fine

The sun is shining

It is raining

There is snow / wind / fog / a storm / a thunderstorm
8 And now let's make suppositions !
Faire des suppositions, cela permet d'utiliser le conditionnel, les modaux, des adverbes, et des expressions d'opinion personnelle : tout cela est valorisé dans une copie (ou à un examen oral) et peut faire beaucoup de points en plus.
Maybe, perhaps, probably, certainly
must : the man must be a doctor (l'homme doit être médecin)
may : the man may be a doctor (l'homme peut être médecin)
could : the man could be a doctor (l'homme pourrait être médecin)
might : the man might be a doctor (l'homme pourrait éventuellement être médecin)
The man seems to be working
The woman seems to be waiting for someone
Rassemblons nos idées : dans une description d'image, on peut faire des suppositions sur…
L'âge, les relations entre les personnes, le pays, la nationalité, la saison, les sentiments, l'époque, le métier, les pensées des personnages…
De plus, dans une description d'image, on peut imaginer ce qui s'est passé avant et ce qui va se passer après. Cela donne une bonne occasion de montrer qu'on maîtrise le passé et le futur. Ex :
I suppose the man

has just started

to eat breakfast.

He

is going to finish

his breakfast and then he will probably go to work.
EN CONCLUSION :

dans la description d'image, ne vous contentez pas de décrire très soigneusement TOUT ce que vous voyez sur l'image ; il faut aussi commenter, supposer, imaginer.
Un dernier point : les mots de liaison (link words)
Ils sont indispensables : pas seulement pour la description d'image. Vous devriez utiliser un maximum de LINK WORDS dans toutes vos expressions en anglais car les professeurs y attachent une grande importance.
En voici quelques uns :
First/secondly,

(premièrement, deuxièmement)




moreover / in addition

(de plus)




likewise / similarly,

(de même)


For example,

(attention ! avec un "a" en anglais)


Indeed,

(en effet)


However / on the other hand

(cependant / d'un autre côté)


Therefore / as a result / so / consequently

(donc / par conséquent)


In conclusion / to sum up / in short

(en conclusion / pour résumer / en bref)

N'hésitez pas à aller consulter la traduction sur un traducteur si vous ne connaissez pas certains d'entre eux ; en effet, je vous ai indiqué ici les plus basiques, les incontournables dès la classe de Seconde.
APPLICATION
photographer : Liam McLeod on UNSPLASH.com
The picture shows a young man and a little boy standing outside, maybe in a garden or on a balcony. The scene could be either in America or in a European country. The trees in the background are pine trees.
The little boy has got a toy in his hands ; he is playing with it. The young man is leaning against a fence, next to the little boy. They are both wearing tee-shirts, so probably the weather is fine. It could be summer or fall/autumn. The colour of the light may indicate that it is late afternoon or evening. The young man has got a grey cap on his head. He has got long curly hair. The little boy looks very serious whereas the young man looks amused. He is watching the boy's game and this makes him smile.
Maybe the man is to young to be the boy's father, so I think he is his elder brother or maybe a cousin or even just a friend. We can imagine that they are on vacation.
A votre tour ! / it's your turn !
Je vous propose la description de l'image suivante :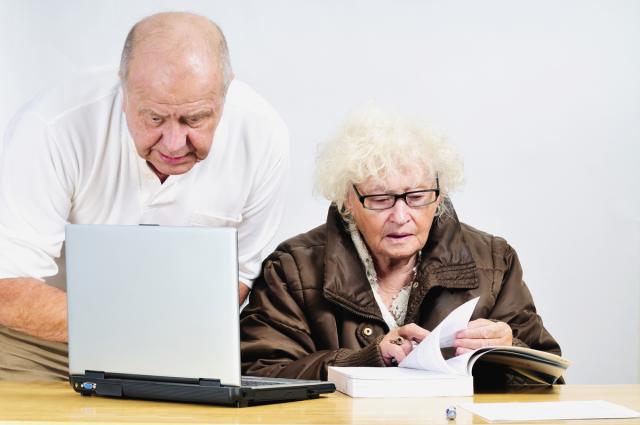 Photographer: Wixphoto.com (FREERANGE STOCK)